Call (970) 214-9814 to schedule your inspection today!
Inspection Services
Aspen Inspections

From Inspections to Consultations
Aspen Inspections is a member of InterNACHI and operates according to their esteemed Standards of Practice and Code of Ethics.To provide and maintain the highest standard of service, I'm also nationally certified as a Building Inspector and General Contractor with the International Code Council. Through many years of ambitious training and experience, I'm able to provide my clients with first-rate inspection services that run the gamut from residential and commercial inspections to consultation services for current construction.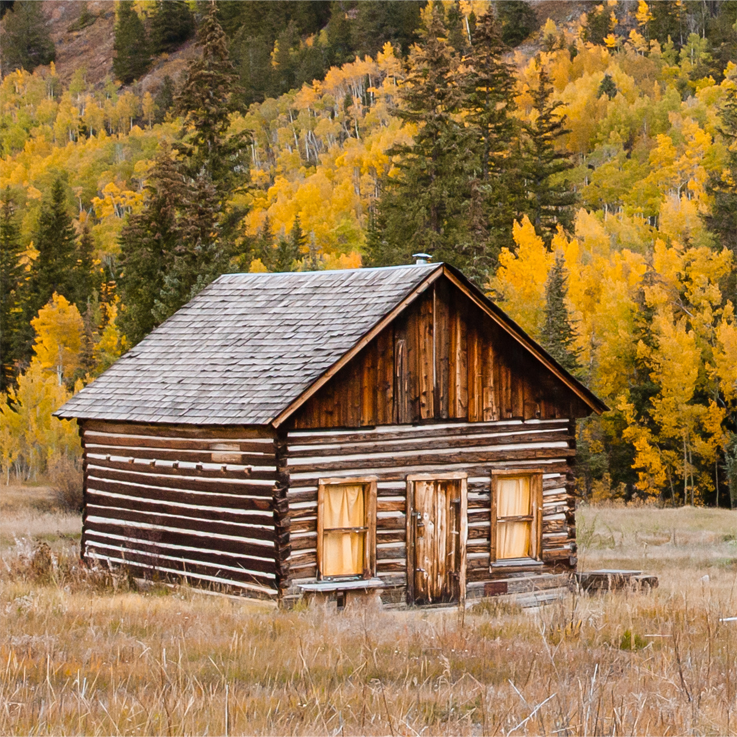 Comprehensive Home Inspection
My comprehensive home inspection for residential properties in Fort Collins is a professional evaluation of most visible and accessible components comprising a home, including:
Roof (including Gutters & Downspouts)
Structural Components
Foundation, Basement, & Crawlspace
Attic, Ventilation, & Insulation
Driveway, Deck, & Patio
Exterior (including Siding, Doors, & Windows)
Interior (including Ceiling, Floor, Walls, & Stairs)
Fireplace & Chimney
Heating & Air Conditioning Systems
Electrical
Plumbing
I'm proud to also offer the following inspection services:
Pre-listing Inspection
When a potential buyer schedules for a home inspection, a previously unknown or overlooked defect can thwart what were otherwise successful negotiations. If you're planning to sell a home, I highly recommend scheduling a Pre-Listing Inspection to assess the property for any issues that could pose detrimental to a home's desirability and market value.
Home Maintenance Inspection
Desirable as it may be, no home is impervious to the wear and tear of weather and aging, especially with the unpredictable weather in Colorado. Commitment to the upkeep of your home is essential to its longevity. In a Home Maintenance Inspection, I'll conduct a thorough examination of most visible areas of your home to diagnose any issues and share preventative and reparative strategies to maintain and improve the life expectancy of your investment.
Roof Inspection
The roof of a building is expected to be infallible against rain, wind, snow, and extreme temperatures. When roofing begins to fail, the consequences can be devastating—the damage often spreading to the floor and walls of a home. A damaged roof can permit moisture inside that becomes a harbinger for harmful molds. When I arrive to conduct a Roof Inspection, I'll immediately go a step further than most inspectors are willing—I'll actually get on the roof! Not all issues can be determined from the ground, and I'm more than happy to take the ladder-steps necessary to ensure the safety and integrity of your home's roofing system. This inspection service provides added assurance that your roof can continue to withstand the powerful weather forces that we have in Colorado.
Radon Testing
Colorado is known for its varied landscape where arid desert plains meet gorgeous Rocky Mountain snowcaps. But did you know that deep below the surface of it all, Colorado has been found to contain an alarming concentration of Radon? Radon is an odorless and invisible gas that forms from natural breakdown in certain soils. From there, it can rise above the surface and infiltrate a home. I recommend Radon Testing for both new construction and existing homes in northern Colorado to ensure that you and your family aren't exposed to this known carcinogen.
11th-Month Warranty Inspection
From the immaculate appearance to the soundness of the structure, a new homeowner rightfully takes comfort in their recently constructed home. But sometimes, months after moving in, an issue will arise with a system or component of a new home that can deflate that peace of mind. Fortunately, most new construction is covered by a 1-year warranty from the builder. In an 11th-Month Inspection, I'll take a careful look around to identify any issues and determine if your pockets can be spared the burden of the repair bill.
Construction Draw Inspection Services
I offer Construction Draw Inspection services to lenders who require a professional inspector experienced in the construction process to assist with risk mitigation. I'll arrive on-site to observe the status of construction and confirm whether or not current progress meets the specified time constraints detailed in the loan. I'll also assess used and stored materials to ensure that what's been purchased is representative of the original cost requests.
Building Consulting
Drawing from many years of experience in all areas of construction, I offer Building Consulting to builders or contractors who are spearheading a project that could benefit from an impartial third-party opinion. Whether you're deciding on materials and where to source them, or you need assistance in referring out certain responsibilities, I'm here to offer my trained opinion and to evaluate that your plan is up to code and reasonable for the constraints of a deadline.
Water Testing
Clean water is a precious commodity that's easy for us to take for granted. But when a water supply is compromised by the presence of contaminants such as bacteria or lead, drinking from your own tap can pose risks to your health. When you contact me to schedule for Water Testing, I'll bring the appropriate kit to test your water and confirm that no harmful contaminants have infiltrated your water source.
Commercial Building Inspection Services
Whether you're an established property investor looking to expand into a new community, or you're a first-time business owner searching for the perfect place to set up shop in Fort Collins or northern Colorado, I offer my keen understanding of commercial construction to assist in your decision. I'll perform a comprehensive Commercial Building Inspection and provide a full report on the findings so that you can gather the information you need to make the right move for you and your business.
New Construction Phase Inspection
I know firsthand that being a builder is a rewarding but challenging profession. Between the narrow deadlines, management of a crew, and often encyclopedic building codes—the building process can sometimes seem overwhelming. In a New Construction Phase Inspection, I'll arrive on-site at three different phases to check the status of construction and consult with the builder: prior to the concrete pour for the foundation, again before drywall installation, and ending with a pre-final walkthrough to ensure that all framing, insulation, drywall, and mechanical systems meet code and are free of any major issues.
General Contracting
I'm pleased to offer my General Contracting services to meet your broader needs. Nationally certified with the International Code Council (ICC), and with over a decade of experience as a General Contractor, I'm available to efficiently and effectively lead your construction project from start to finish anywhere in Fort Collins and northern Colorado. From the acquisition of materials to the management of a crew, I'll take the reigns to get the job done in a safe, satisfying, and timely fashion.
Mold Testing
Mold has long been a homeowner's nightmare. Sporulating in the presence of often minute amounts of moisture, mold can rapidly spread throughout a home to pose numerous health risks to those who live there. Scheduling a Mold Testing is a necessary measure for protecting you and your family from illness. Not all mold types are readily detectable, but with a trained eye and the necessary instruments, I'll inspect your home for indicators of mold and educate you on strategies for removal and prevention.
At Aspen Inspections, I'm committed to providing wide-ranging and comprehensive inspection services to my clients. Feel free to contact me with any questions, or request to schedule any of my excellent services today.